What are the Three Avenues of Temptation?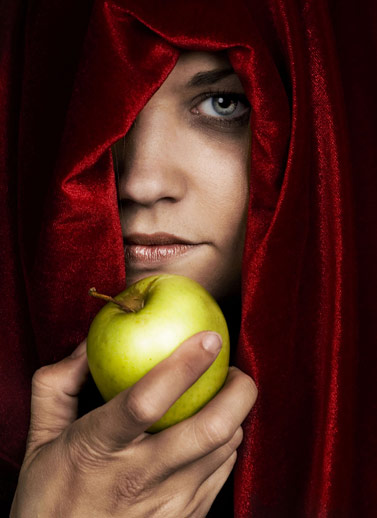 1 John 2:15-17



Explanation



Satan's Temptation of Eve


Genesis 3:1-7

Satan's Temptation of Jesus
Matthew 4:1-11

"Lust of the Flesh"
Whatever appeals strongly to the feelings of our bodies ...
She "saw that the tree was good for food"
"...command that these stones become bread."
She observed the fruit offered her would be tasty indeed.
Jesus had fasted for forty days. Appealing to Jesus' ravenous hunger, the devil tempted him to prove He was Deity by gratifying his body's appetite for food.
"Lust of the Eyes"
Whatever attracts us strongly as we look at it ...
"it was a delight to the eyes"
" ... showed him all the kingdoms of the world and their glory"
She observed that the tree and its fruit had remarkable eye appeal.
Satan took Jesus to a high mountain to let him view with his eyes the spectacular glory of earth's kingdoms. He would give these to Jesus in exchange for worship.
"Boastful Pride of Life"
Whatever appeals to our pride and makes us feel good about ourselves - boosts our ego ...
"the tree was desirable to make one wise"
"throw yourself down" (from "the pinnacle of the temple")
She perceived that the tree would give her insight and perspective and wisdom otherwise available only to God.
Satan appealed to Jesus' desire for popularity and acclaim. If he would jump from the temple, the crowd below would be awestruck at His Superman powers.
Some Observations about Temptation
Any temptation we humans face must come from at least one of these three avenues.

Either the temptation appeals to the senses of our body, whether taste or smell or touch or hearing; or it appeals to our eyes - that which we can see and visualize; or it appeals to our sense of pride - it will make me feel important or unique or superior in some way to my present situation or when compared to others around me.

A given temptation may appeal to more than one of the three avenues.

For example, if someone struggles with weight control, a particular food may have eye appeal (Lust of the Eyes) and the person also knows it will taste very good (Lust of the Flesh). For a man, illicit sex has eye appeal (Lust of the Eyes) - she is an attractive looking woman; and it will feel so good (the Lust of the Flesh). In some instances the sexual dalliance may also provide the man with a sense of pride and triumph -"What must the other guys in the office think of me since I can attract such a beautiful looking woman? -- They could never do that!" (Pride of Life).

Satan is a master of deceiving humans in temptation.

He masterfully seduces us to focus on the present gains of succumbing to temptation while ignoring the long-term consequences. He first causes us to question what God says, then he flatly contradicts what God says. Satan is the master-liar (John 8:44; Rev. 12:9).

The critical point of temptation is the matter of trust or faith.

Are we going to believe what God has said about a particular attraction? It is impossible to please God if we do not trust Him (Heb. 11:6). Are we going to believe God and what He has said, or are we going to believe what Satan and the world around us says about an attraction? In the case of Eve, she trusted the serpent and disbelieved God.

Satan rarely shows himself to us humans. He almost always uses someone else as his mouthpiece.

That mouthpiece may be a husband, a wife, a friend, a TV or movie celebrity we have never even met before, actors in a commercial, a politician, an educator, virtually anyone. Because Satan is an artful liar, most people don't even know they are being deceived. Satan has blinded their minds (2 Cor. 4:4).

God never tempts us to do evil

(James 1:13). He never has as his motive to cause us to violate His standards. If we turn our backs on Him, He will give us over to the evil that we crave (Rom. 1:24, 26, 28), but He never solicits us to do evil, nor does He cause us to commit evil. God is out to rescue people, not destroy them (John 3:16-17; Rom. 5:8).

Satan is out to destroy people in his temptation.

He is all about power and control. The more people he can ensnare, the more people he has under his control, and the more power he has. Satan is very much consumed with the "Boastful Pride of Life." When he has you in his grip, you will have been completely destroyed. (John 8:44; 10:10).

God never tempts, but He continually tests

. The purpose of God's tests is to strengthen faith (1 Pet. 1:7). The purpose of Satan's temptations is to cause you to fail by rebelling against God (1 Pet. 5:8-9).

God will not permit us Christians to be tempted beyond our capacity to resist

(with Divine assistance - 1 Cor. 10:13). He will always provide us with a way to escape.

Jesus succeeded in resisting temptation by using Scripture.

He had completely mastered everything God had said in Scripture (Matt. 4:4, 7, 10). It follows, then, that the more of Scripture that we have mastered and absorbed, the greater arsenal we will have to resist temptation.

It is impossible for man to resist every temptation all the time

(1 John 1:8, 10). When we believers have succumbed to temptation and have sinned, we must confess our sins and receive forgiveness (1 John 1:9).

It is not wrong to be tempted.

It is wrong to give in to temptation. Jesus was tempted, but He did not succumb to the temptation (Heb. 4:15).

Satan will tempt us in the area in which we are most vulnerable.

His temptation of Jesus came when Jesus was weakened physically and when he was alone, without any support (Matt. 4:1-2). We must learn to identify situations in which we are most vulnerable to temptation.

We must protect ourselves with the complete armor of God

(Eph. 6:10-18). If we are to resist the temptations of our deadly enemy, we must be fully protected (Eph. 6:10-13). Each piece of armor is critical: Telling and living the truth (Eph. 6:14); obeying God (Eph. 6:14); being prepared to tell others the good news about Jesus (Eph. 6:15); trusting fully in God and His Word (Eph. 6:16); being fully assured of one's salvation (Eph. 6:17); reading, absorbing and following the Bible (Eph. 6:17); and praying always (Eph. 6:18).

Search WordExplain.com here.
WordExplain
by James T. Bartsch
(Scripture quotations taken from the
NASB 1995
. Used by Permission.)
This Page Updated June 8, 2016